SPACE10Editor & Copywriter
SPACE10 is a research and design lab on a mission to design better and more sustainable ways of living. We do this by exploring projects and solutions that pertain to sustainable food, shared living, digital interfaces and more. Our work has resulted in a number of awards, including making FastCompany's list of Most Influential Design Companies 2019.
As the editor, I co-run our owned media channels—communicating our projects while creating and commissioning original content that sparks conversations around how to design better living. I also act as editor for our research reports, where we academically deep dive into the topics that influence our work. And as a copywriter, I dabble in everything from editing cookbooks to writing in-app experiences.
In particular, I focus on writing about the socioeconomic challenges around ensuring equal access to 'better' living. I also host lectures and am available for public speaking engagements pertaining to SPACE10.
Some examples of my work: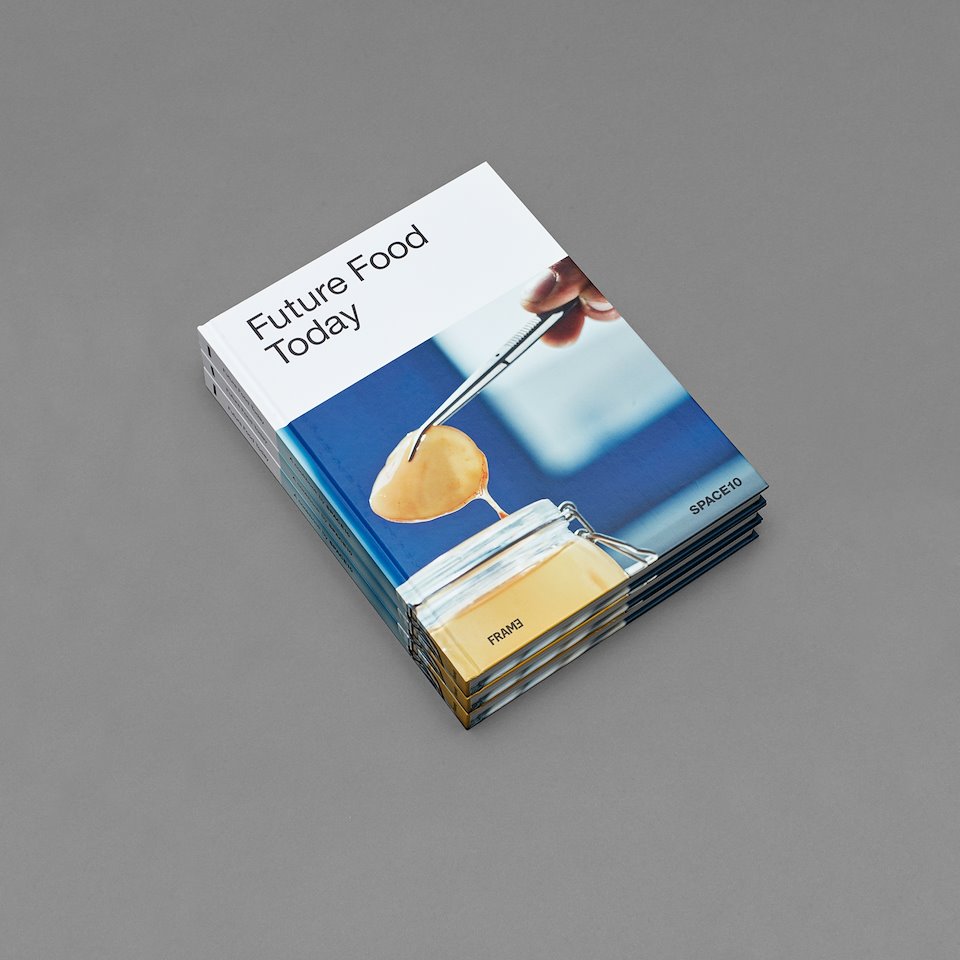 Future Food Today is a collection of delicious and sustainable recipes from the SPACE10 Test Kitchen that help us eat better—for ourselves and the planet. Released in May 2019, it's our first cookbook and the result of months spent testing recipes from our Test Kitchen at home and abroad. At its core, Future Food Today is a tangible vision for what the sustainable kitchen of tomorrow may look like. Uniting technology, science and food, this cookbook keeps both people and planet in mind.
I acted as the Editor of Future Food Today—writing all content, shaping all storytelling and working closely with the design team to ensure our recipes are clear, tangible but still full of heart.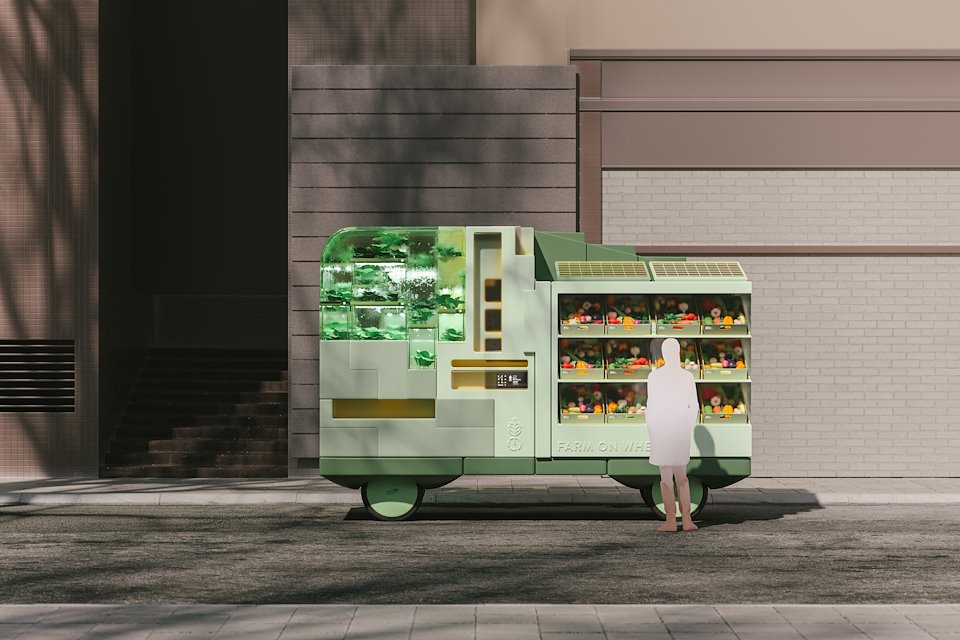 Spaces on Wheels is visual exploration of how fully autonomous vehicles could one day enable a more fulfilling, everyday life. As part of the project, we've designed seven potential autonomous vehicles and have launched a SPACE10 app where you can experience booking a Space on Wheels in Augmented Reality. We've also published a research report that provides a deep dive into all things most relevant to self-driving cars—including challenges, opportunities and examples of self-driving initiatives transforming urban environments today. Ultimately, Spaces on Wheels invites more people to envision the profound paradigm shift the development of self-driving cars could have on our everyday lives.
I wrote the research report and all the app copy. Download the report here and the app here.
Illustration by Inkee Wang
'Beyond Borders' is our new series of articles where we explore how the world is changing from an inclusive perspective. Whether we're looking into new technologies or sustainable practices, 'Beyond Borders' showcases innovations and cultural shifts happening across the world. With this series, we aim to challenge perspectives on how we go about tackling global challenges and invite cultural nuance and diversity into the conversation.
So far, we've published a piece about accessibility and mobility as an antidote to apartheid-era planning in South Africa; and we've written about how to overcome the fact that the landscape of mobility in India can often exacerbate gender equality. Read the pieces here and here.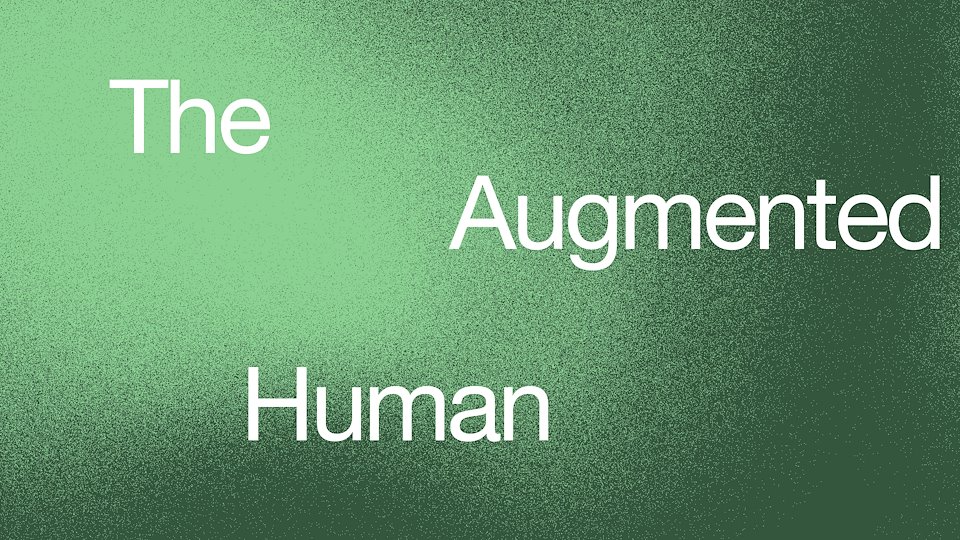 Released in May 2019 and written by Chris Stokel-Walker, the Augmented Human report explores the increasing role technology plays in our lives. In particular, it anticipates likely components of the next technological paradigm shift as we collectively wade into uncharted waters. It recaps how we got to the point where technology and humans seamlessly interact. It imagines how computer interfaces could soon change; how augmented intelligence might transform technology; and how organisations and businesses are getting a foothold in this complex but opportunity-filled arena. Finally, it asks a simple question: where do we go from here?
I acted as Editor for this report.
Recently, we collaborated with architecture firm Spacon & X to redesign our headquarters in Copenhagen. By both repurposing old materials and completely overhauling our previous set-up, we've ended up with a space that we hope does a better job at cultivating community and encouraging material sustainability. But beneath our new panels of EchoJazz and flexible working stations lies an altogether different purpose—one that leverages design to prioritise better mental health amongst the SPACE10 team.
In light of that, I wrote about the surprising relationship between physical office design and mental health.
In this piece, I critique the open office plan, offer some solutions, and discuss how to cultivate safety and gender equality through design.
A research-driven piece about computer vision and the implications of machines that can understand the world around them. Here's a small excerpt:
"Indeed, many diverse industries actively benefit from developments in computer vision, but the same yet-to-be-answered questions linger around all of them. Will computer vision live up to its supposed promise of making life safer for people all over the world? Will we develop systems for alleviating privacy concerns as computer vision develops—or will the speed of advancements in the field lead to 'surveillance states' and increasing eradication of individual agency? And more tangibly, will augmented reality offer us the option of playing with our daily experiences when we want to—or is it, as one researcher puts it, 'the death of reality'?"
Read the full piece here.
Pssst: turn the sound on
Bridging the imagination gap with the help of augmented reality.
IKEA Place is an app that lets you place furniture in your own environment using your phone, all thanks to augmented reality. SPACE10 launched the app in September 2017; since then, we've added features such as visual search (snap a photo of any object and the app will find you the closest IKEA product) and magic flatpack—an easter egg where you can 'step' into a virtual wardrobe and enter a totally new environment from your phone.
Since joining SPACE10, I've written a large chunk of the copy for IKEA Place, mostly focusing on user flow. IKEA Place has been downloaded over 2 million times to date, enjoys a rating of 3.4 on average in the app store and has picked up awards at the Webby Awards, D&AD Pencil Awards and many more.
Photo: @jmvotography
Oh, I also host events and do a bit of public speaking! Within the past year, I have spoken at events and institutions such as Forward Festival (Munich), EASD (Valencia), The Future of Work at the Hoxton (Amsterdam) and CANactions Festival (Kiev). Catch me in June 2019 at Border Sessions (The Hague) and in July 2019 at Colours of Ostrava (Ostrava).
See my talk on SPACE10's investigations into shared living from CANactions Festival below: